On her way to another day of rehearsals for "Dead Accounts," Katie Holmes was spotted walking down the New York City streets this afternoon (November 8).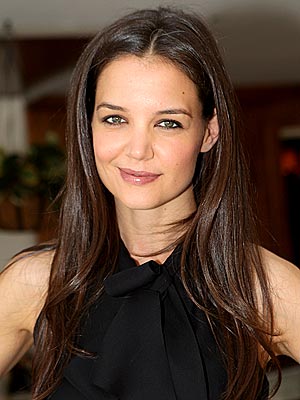 The bundled-up 33-year-old rocked a warm jacket with a scarf and jeans as she headed over to the Music Box Theatre, located in the heart of Broadway.
In regards to the show, the "Batman Begins" starlet drew a large, welcoming crowd during the show's preview last Monday (November 5).
According to reports, Katie drew applause on several occasions – notably, when a telephone she was using in one scene broke, and she deftly fixed it without skipping a beat, even punctuating her dialogue by slapping the broken piece back into place.