Drawing one of the most impressive guest lists of any event in recent memory, the Costume Institute Gala in New York City was the place to be on Monday night (May 7).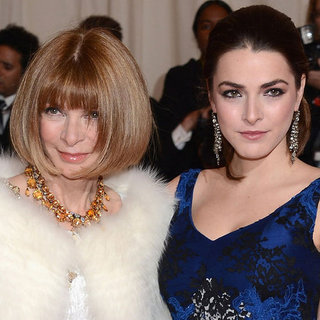 With the glitzy soiree being held at The Metropolitan Museum of Art, A-List couples such as Jessica Biel and Justin Timberlake Gisele Bundchen and Tom Brady during the course of the festivities. mingled with the likes of  Gisele Bundchen and Tom Brady during the course of the festivities.
This year's MET Gala saw actress Carey Mulligan acting as honorary co-chair with fellow co-chairs including designer Miuccia Prada and US Vogue editor-in-chief Anna Wintour.
Meanwhile, the theme of the 2011 Costume Institute Gala was "Schiaparelli and Prada: Impossible Conversations" – which explored "the striking affinities between Elsa Schiaparelli and Miuccia Prada, two Italian designers from different eras."
Others partaking in the MET celebration were lovely actresses like Jessica Alba, Gwyneth Paltrow, Kristen Stewart, Scarlett Johansson Emma Stone, along with music superstars such as Rihanna, Kanye West, Beyonce Knowles and Lana Del Rey. and
Adding their beauty to the guest list, the Metropolitan Museum of Art also welcomed top models Rosie Huntington-Whiteley, Candice Swanepoel, Brooklyn Decker and Kate Upton, with countless fellow esteemed attendees helping to launch the new Schiaparelli and Prada exhibit.