The internet went wild when reports surfaced that Khloe Kardashian was finally pregnant with her first child. But is she really about to become a mommy? HollywoodLife.com has the EXCLUSIVE scoop on whether or not the reality star is actually carrying a bun in the oven!
Khloe Kardashian, 32, has had quite the year, being linked to several famous men while filing for divorce from husband, former NBA star Lamar Odom, 36, for the second time. But when a report surfaced on June 8 that the youngest Kardashian sister was with child, her fans truly lost their minds. So is it true that a little one may be on the way? HollywoodLife.com has the EXCLUSIVE details below.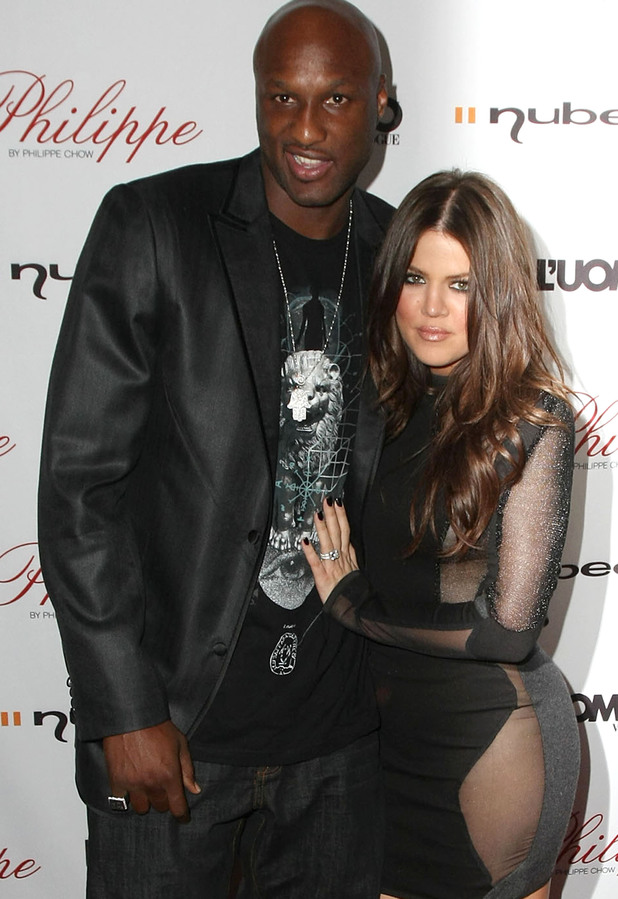 "She would love nothing more than to be a mother but it's just not true. For now being in the best shape of her life and not being in a deeply committed relationship is keeping her happy," a source tells HollywoodLife.com EXCLUSIVELY. "She would love to make that happen sooner than later and it will in good time but she has no bun in the oven."
Cue the awes and I told you so's! KhloMoney has been connected to 31-year-old French Montana, 26-year-old James Harden, as well as Odell Beckham Jr, 23, but apparently none of them will be her baby daddy as of now. Scott Disick even joked that he had his 'fingers crossed!' Obviously Lamar's name was also tossed around since he still is her legal spouse, despite their ongoing divorce months after his near fatal overdose in Oct. When the report suggested the baby could have been his, a source told HollywoodLife.com EXCLUSIVELY, "Lamar certainly hopes Khloe's not pregnant. He simply couldn't take the pain of watching her begin a family with someone other than him."
Since Khloe's traumatic experiences over the last year, she has been focusing on keeping her mind, body and life focused on the positive which has translated into an upcoming E! television series called Revenge Body. The network has ordered six one-hour episodes, featuring two people each episode who will receive makeovers via personal trainers and stylists.
Meanwhile, she also recently stopped by the Ellen show on June 8, filling in the audience about her ever-changing family while FaceTiming with her sister Kourtney. In addition, she's been keeping her app fully stocked with fashion advice, her stylist Joyce Bonelli's quick tips and her favorite make-up brands.
HollywoodLifers, are you shocked to find out the truth about Khloe's alleged pregnancy? Let us know!