Uh oh! Rob Kardashian is putting his foot down and begging his pregnant fiancée Blac Chyna to cancel all of her upcoming club appearances in the wake of the deadly Orlando massacre, HollywoodLife.com has learned EXCLUSIVELY.
A terrified Rob Kardashian, 29, doesn't want his fiancée Blac Chyna, 27, and their unborn baby in any more nightclub environments following the June 12 mass shooting in an Orlando gay club that left 49 people dead. HollywoodLife.com has learned EXCLUSIVELY how his lady is responding to his pleas to halt her hosting gigs.
"In no way does Rob want Blac to stop being independent and making her own money. He loves her hustle. But right now, he is begging Chyna to cancel all her club appearances in wake of these shootings. From T.I. and Christina (Grimmie)'s concerts, to the Orlando tragedy, he doesn't want Blac to be in crowded environments," a source tells HollywoodLife.com EXCLUSIVELY.
"He would be beside himself if something happened to her or the baby. Rob's told her not to worry about money and told her he's got everything. Blac understands his concern but at the same time she's not trying to miss an easy pay-day." our insider adds.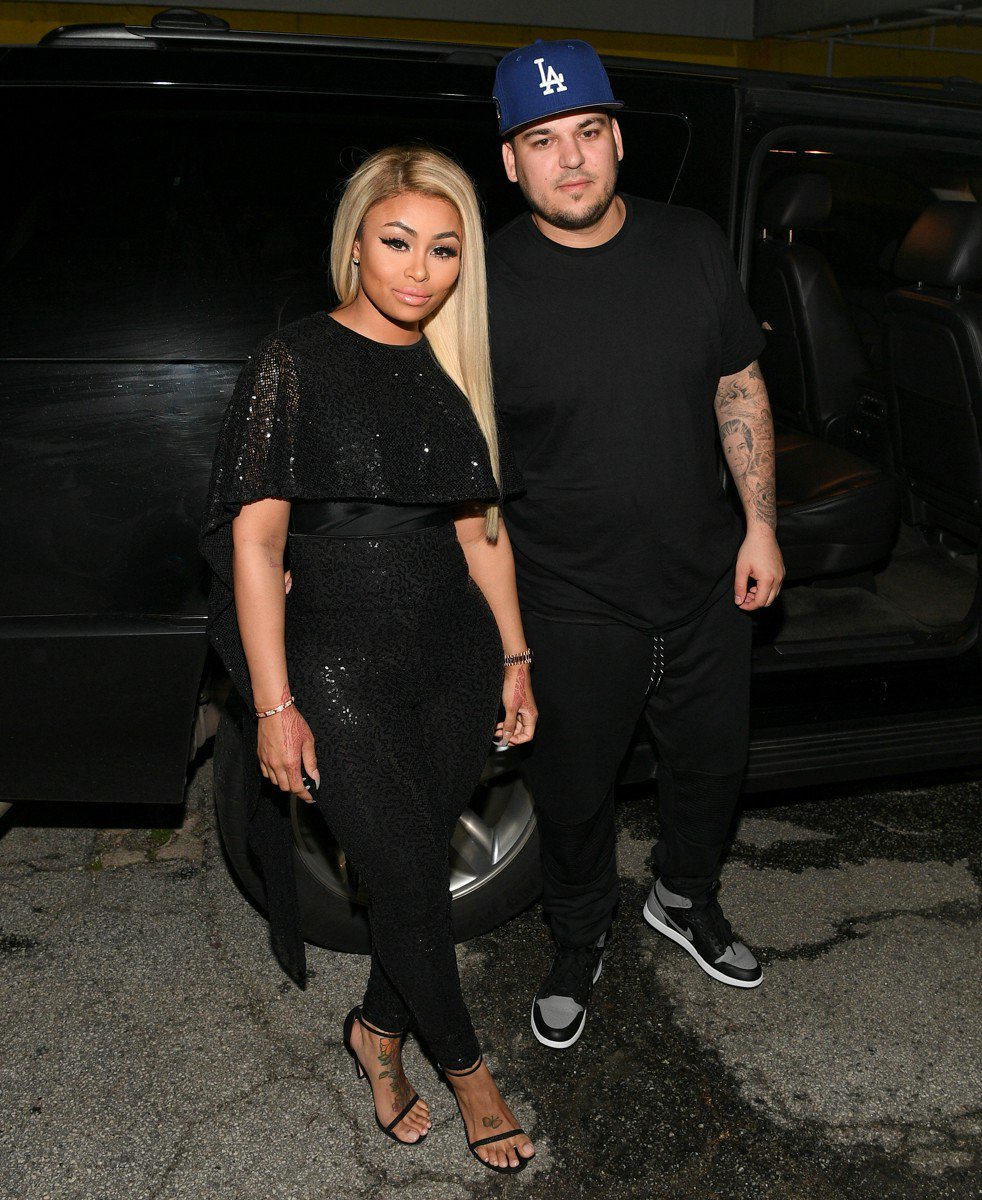 Blac's most recent hosting appearance was over Memorial Day weekend, when she appeared at the Sky Beach Club pool party at the Tropicana Las Vegas on May 28. But the model's ever-growing baby belly might be one of the main reasons she appears to be holding off on doing any more club appearances for the time being. The mother-to-be currently doesn't have any new hosting gigs announced and is believed to be putting her lucrative strip club appearances on hold until after the couple's baby arrives.
Rob has accompanied Blac on nearly all of her hosting gigs and never leaves her side, but with the recent spate of shocking shootings, we can see why he'd be more than a little rattled right now at the thought of someone going to a club appearance and trying to harm his fiancée. The world definitely seems like a pretty crazy place these days, especially after Christina's shocking murder during a fan meet and greet in Orlando, FL June 10 followed by the worst mass shooting in U.S. history at Pulse gay nightclub just one night later.
HollywoodLifers, do YOU think Blac should cancel the rest of her club appearances in wake of the recent scary shootings?